As Fall 09 ready-to-wear goes by I noticed obvious statement pieces such as chunky necklaces. I have always had a soft spot for chunky necklaces here are a few pieces from the Fall 09.
Louis Vuitton
- this reminds me of a Rubiks Cube although only consists of one colour red!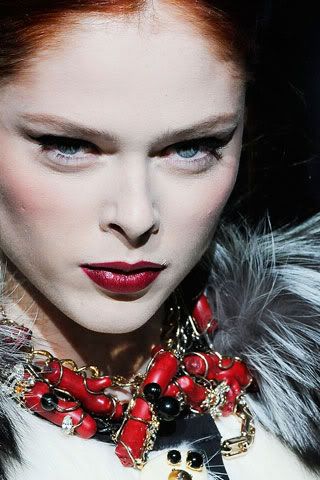 Dolce & Gabbana
- strangely reminds of red licorice wrapped in gold wire.
Coco Rocha is definately killing this photo and necklace!
Marni
- a layered necklace of gold chains and jewels,
this would be a very versatile piece of wearable artwork!
Alexander McQueen
- this reminds me a African tribal necklace, it looks so well constructed.
Love is in the air....
xoxo
[style.com]