RESORT 2010

[MY TOP TWO review]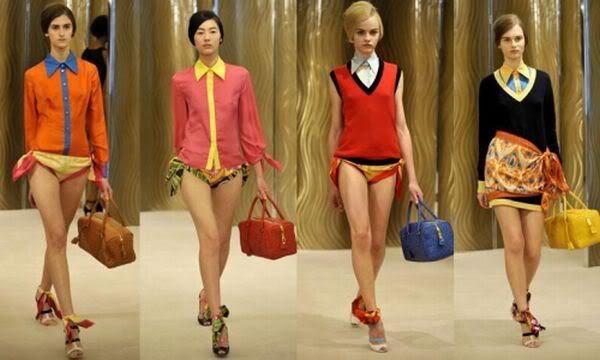 Prada-
I found this collection flowed really well especially with the clean cut edges and the different colours used throughout the collection, the shoes is a very cute touch to the look. I also think the bags looks great in all the different colours, i personally like the blue and yellow one.
Yves Saint Laurent

I really loved this because i found it too be very elegant and sophisticated at the same time, the cut out on the shoulders of the orange dress is just divine!!!
and i MUST HAVE ....

Balmain Crystal Jacket

Alexander McQueen Leggings

Vivienne Westwood bow earrings

Seraphim's Studded Dome cocktail ring

YSL Cage Boots- THESE ARE MY DREAM BOOTS!

Louis Vuitton Stephen Sprouse Bag

Marc Jacobs Sunglasses

i wish i won the lotto.

xo