As i was searching through google images i stumbled across this picture of Paris Hilton with a hair-do that looked very familiar.... Lady Gaga?? yes Lady Gaga and her famous bow hair-do, i love and appreciate her style but i think the fame is getting to her head.

The point is who looks better ?

Miss Hilton does give it that very classic look whereas Gaga gives it that extra edge unlike Miss Hilton. I personally prefer it on Lady Gaga...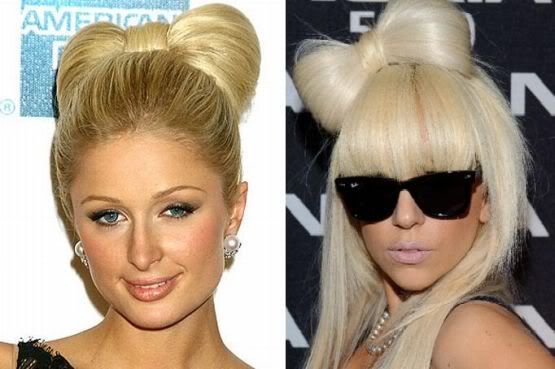 Last week i purchased this vintage jacket on ebay, i always wanted a sequin jacket but always found it a bit hard to find in thrift stores from where i live.... i was stoked when i saw the abstract pattern and love the silver and black together, my package should arrive this week!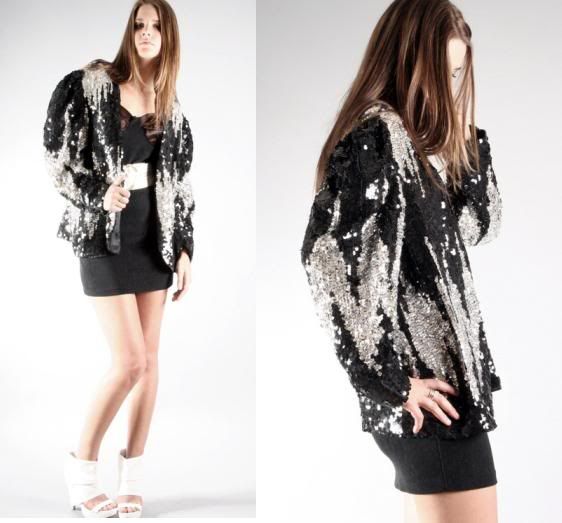 Holidays are soon
yay :)
xoxox