OK, so i know im extremely behind with my blogging but i have been incredibly busy finishing up my studies this year. This doesn't particularly mean I haven't been keeping up with Spring/Summer 2010 collections that was shown a few months ago. I have gathered some of my favorite pieces and collections together. There are so many collections that I ADORE but these are JUST A FEW that i thought that i might share with you!
David Elfin -

A fresh new look I especially loved the menswear in this collection, perfect colour palette!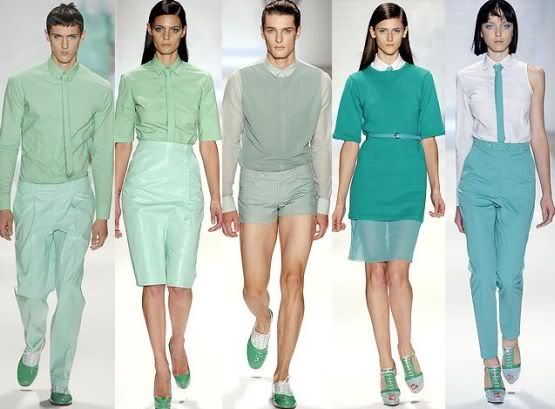 Marc Jacobs -
Words cannot describe how amazing this is, Marc REALLY picked up from his last collection. I am loving the pale faces, tight buns and big ruffles and it's also very wearable pieces!
WOW WOW WOW now who wouldn't want one of these dresses!!! The prints, the make-up, the hair, the shoes (INSANE), dam McQueen you always impress me!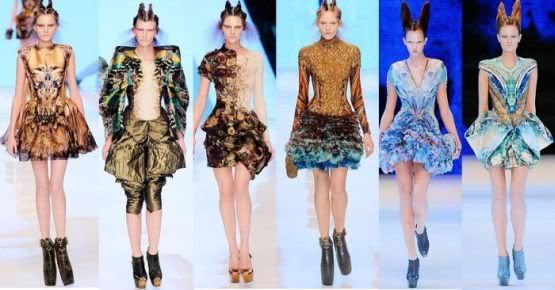 Now that I am almost free... I hope too get back into my blogging routine!
xxxx