Pretty much some of the best rings i've seen around.
I'm in love...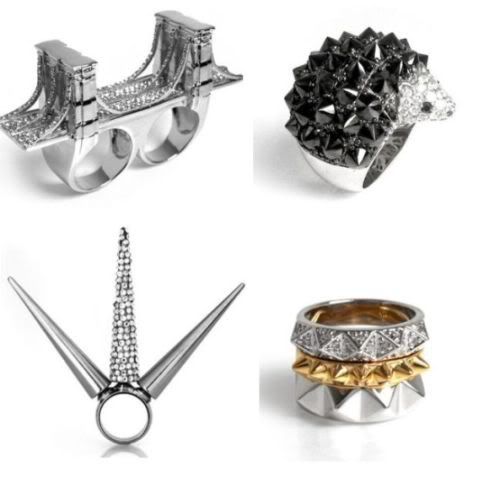 [http://www.noirjewellery.com/Rings]
From the top left to right is the Brooklyn Bridge and Pete the Porcupine.
Bottom left to right is the Oversized Spike at 2 1/4 inch and Stack Pyramids.
Must check out the website they have so much amazing stuff and they are quite affordable, hopefully I will be getting my hands into these everso amazing rings sometime soon!
xoxox