Last year while tuning through the radio stations Triple J was playing a song that drew attention to us immediately, and then mentioned at the end of the song it was by a singer Winter and I had never heard of.

The song 'I'll Kill Her' by 'Soko' had become an addiction to our ears instantly, it was all I would listen to on the way to school and when I came home.

Soko was actually named as Stephanie Sokolinski but only being known as Soko since her first memory. Born in France she started out as an actress and starred in several French movies then mentioned to her film makers she wanted to sing – on camera.

The song became a hit in Denmark and then soon discovered by Australia. It even scored a spot on 'Triple J's Hottest 100 – January 2008' and came in 9th place. It was also used in 2007 for Stella McCartney's show at the Paris Fashion Week.

Soko often seems to speak rather than sing in the song, also hearing numerous rumours that the singer doesn't even speak English however we love the song, the beat, lyrics and everything about it. Check it out if you already haven't.
Her CD cover - Not Sokute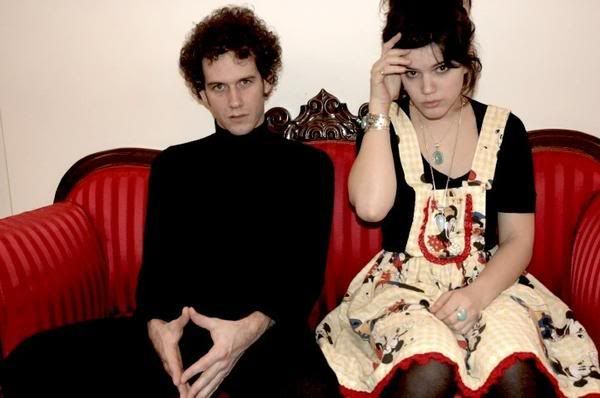 Thomas "Toma" Semence (guitarist) and Soko

Soko will be performing at the Falls Festival late 2008 and also at the Byron Bay Arts Festival in early 2009. We are excited.