My weekend begun on a late Saturday afternoon as soon as I had just finished work at 2pm they asked me to stay till 5pm but of course I couldn't not only because I purely didn't want to be there but I had some guests coming over before that. We started drinking wine first and ended the night with

Absolut

Vodka it was crazy!! I ended up finding something to wear

aswell

:)

yay

hahaha

... We went past Valley Fiesta and it was ridiculously packed and was swarming with young teenagers so my friends and I went down in an alley way talking and drinking and watching the moon and we then headed back up to hit the town at "thriller" and "common people" in the city. Here are some funny videos and snapshots of the night.
Where the night started...
Down in the alley way watching the pretty moon haha
i was running across the road and stacked it hahaha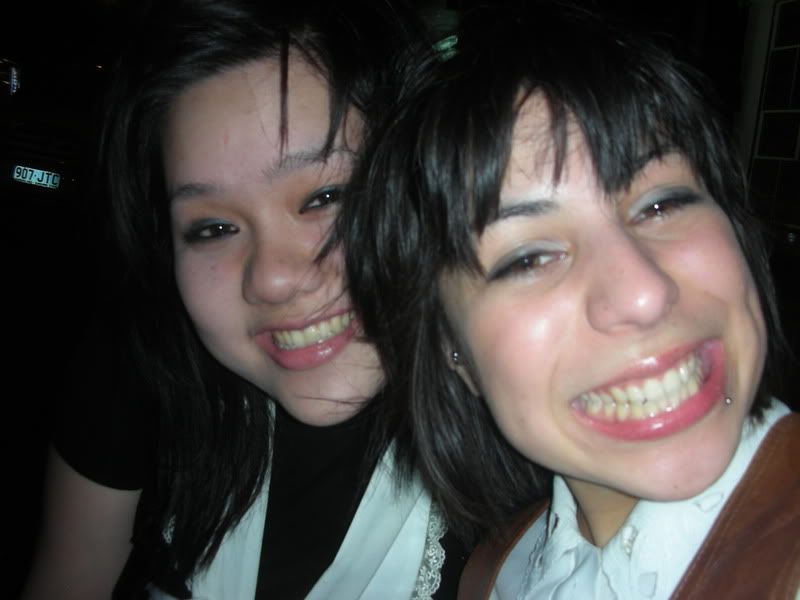 Happy & Wasted!
Thank you for all your kind birthday wishes I had a good time :) CDC & Willow thank you for ur wonderful present i love it and i love you both! and sorry for not posting earlier have been so busy with work and boring assignments, willow is quite lazy and never posts anything but hopefully that will change soon!! but i will keep posting so make sure you keep checking...

LoveWinterXo